Duetto B
Business
Home
The Duetto business complex is conveniently located in the second high-rise office building area of Vilnius. The business complex consists of two 10-storey buildings. Duetto B opened to tenants in 2019.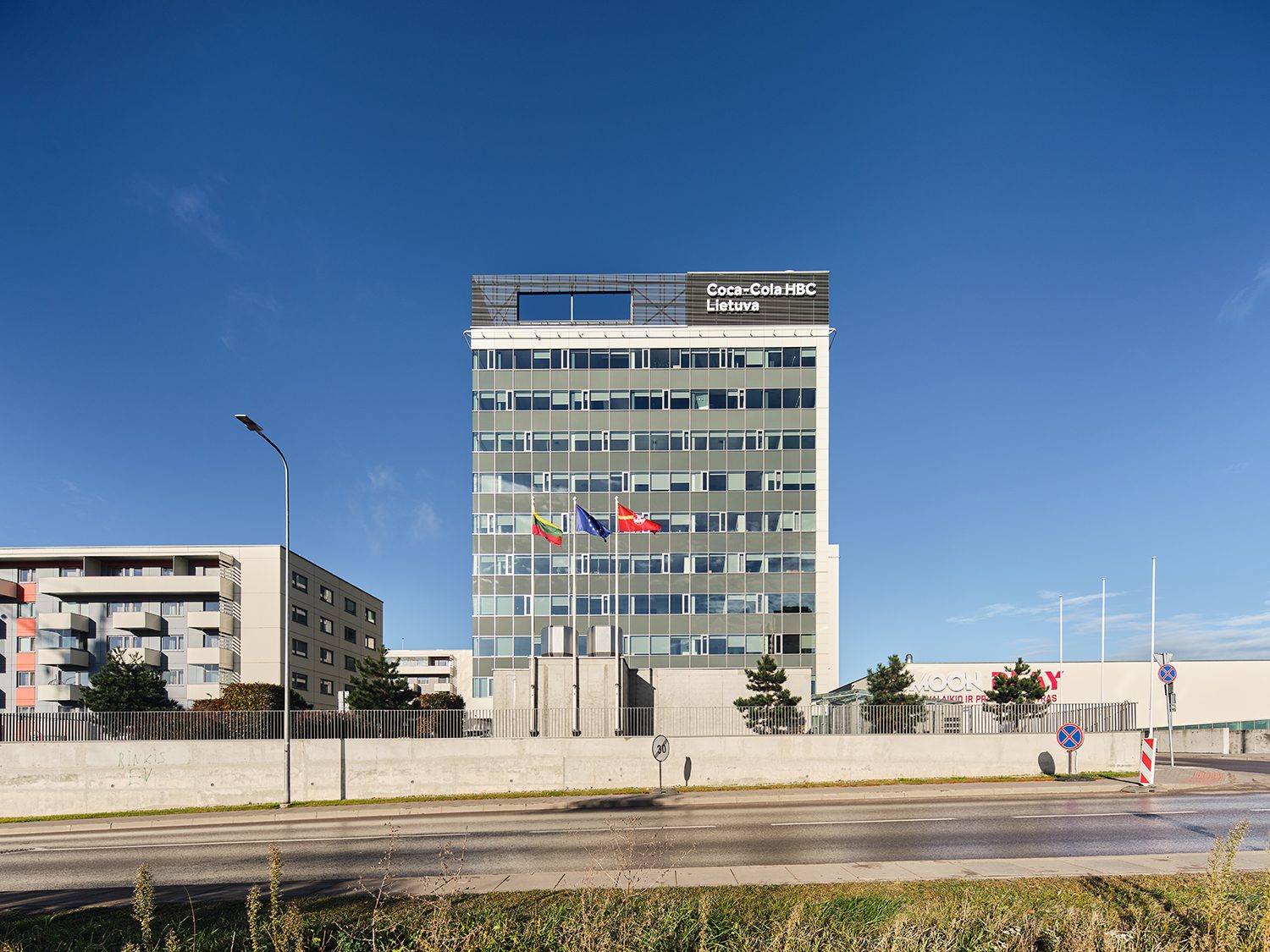 Vilnius, Lithuania
Office
8674 m2
2018
Key facts
The Duetto business complex is well-located just next to the western ring road, 15 minutes by car from the Vilnius city center and 10 minutes by car to the airport.
Building features
10 storeys, technical floor, shared reception desk, underground parking space
Sustainability information
A energy-efficiency class, BMS, modern heating, cooling, ventilation and humidity systems, electric vehicle charging stations, outdoor recreational area
Occupancy
Tenants
Vilniaus šilumos tinklai, Rimi Lietuva, Sweco Lietuva, Coca-Cola HBC Lietuva, Garantijų centras, AstraZeneca Lietuva, Schneider Electric Lietuva, BASF
Address
Spaudos st. 6, Vilnius 05131, Lithuania
Sustainability certification
BREEAM New Construction 2020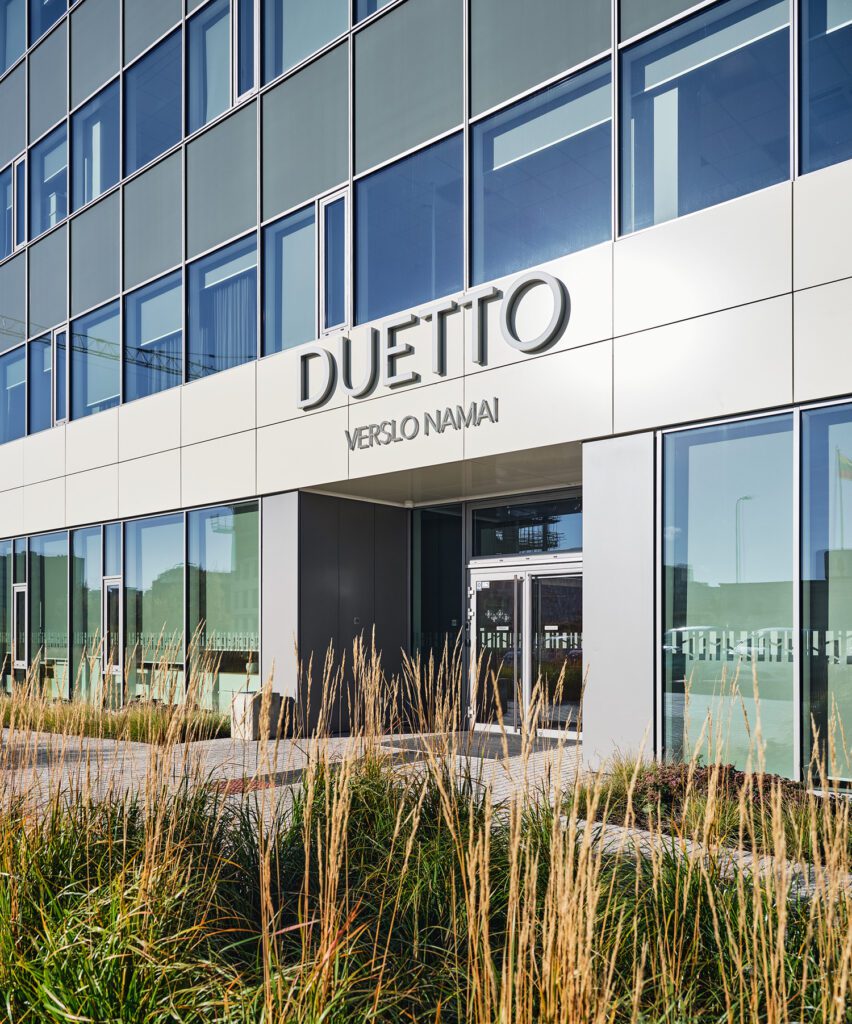 Duetto B
About this property
Duetto B is an B class office building with facilities fit to meet the requirements of modern working. The building is BREEAM New Construction certified.

Duetto B has 10 storeys and an underground parking space with a capacity of 200 vehicles.

With a ground floor lunch restaurant in the Duetto A building, employees working in the business complex do not need to go far to get lunch.
The property manager of this property is:
Contact us
For more information, please contact:
Laura Kurtinaitytė

Portfolio Manager