Office space in
North Star
North Star is an attractive location for companies of any size looking for turnkey premises with flexible lease terms.
Read more about the building below, and please contact us or the property manager for a site visit or a lease offer.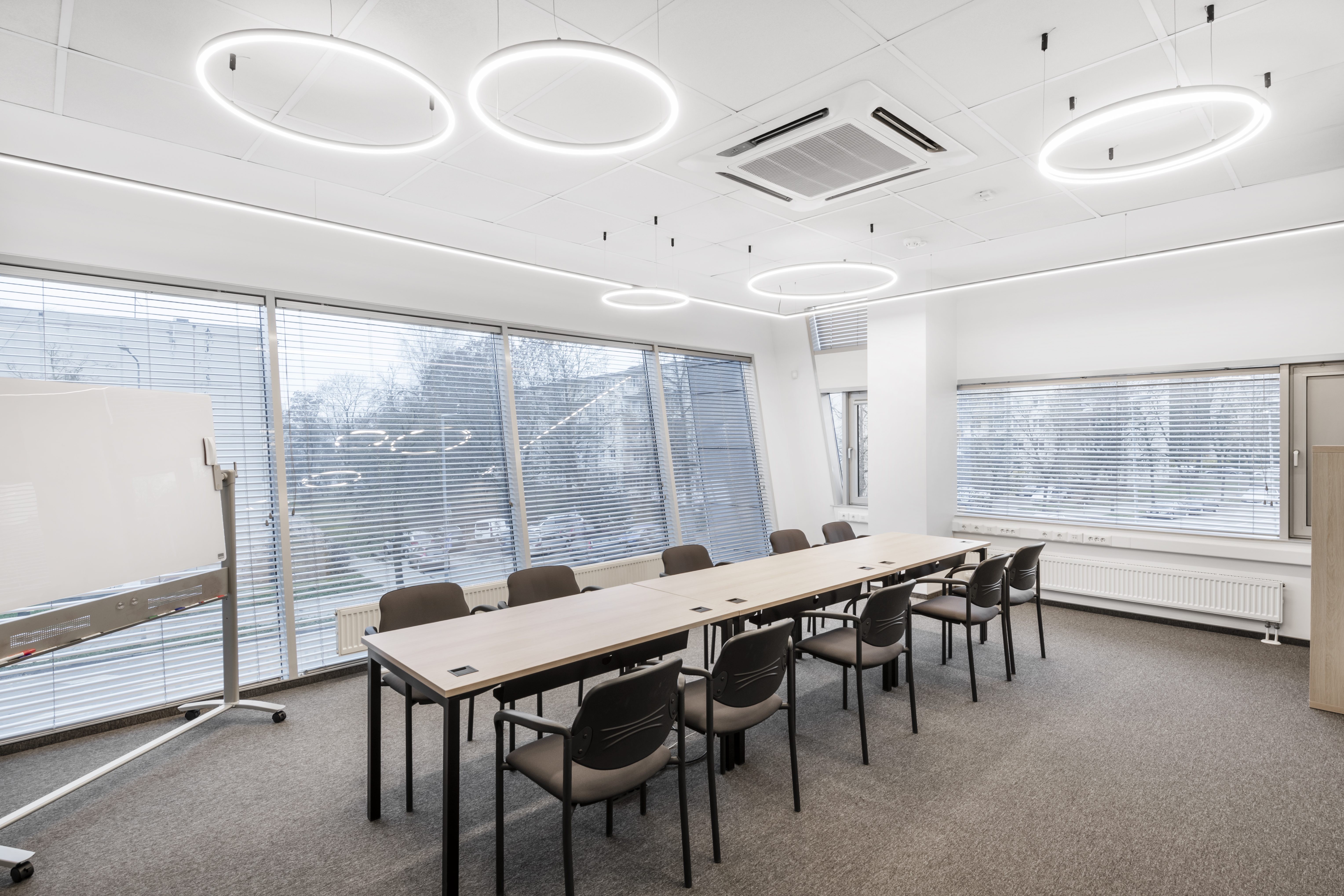 30 - 1,123 m2 office space available
About the building
North Star is a modern 7 storey building with two wings, conveniently located in the Žirmūnai district.

On the 4th floor in the North Star Business Center, from 30 to 1,123 m2 office space is available for one or more tenants on flexible lease terms. The premises are vacant and fully equipped with all necessary office furniture, including tables, chairs, kitchens and restrooms.

North Star is a B+ class building with natural daylight and windows that open. The building has centrally managed building management system and uses LED lighting in common use areas and parking facilities.
Building facts
Address

Ulonų st. 2, 08245 Vilnius, Lithuania

Building size

10,579 m2

Building class

B+

Sustainability certification

BREEAM In-Use 2021
Available space

30 - 1,123 m2

Floor plate area

1,123 m2

Parking

395 underground and outdoor parking spaces

Rent level per month

From 10 EUR/m2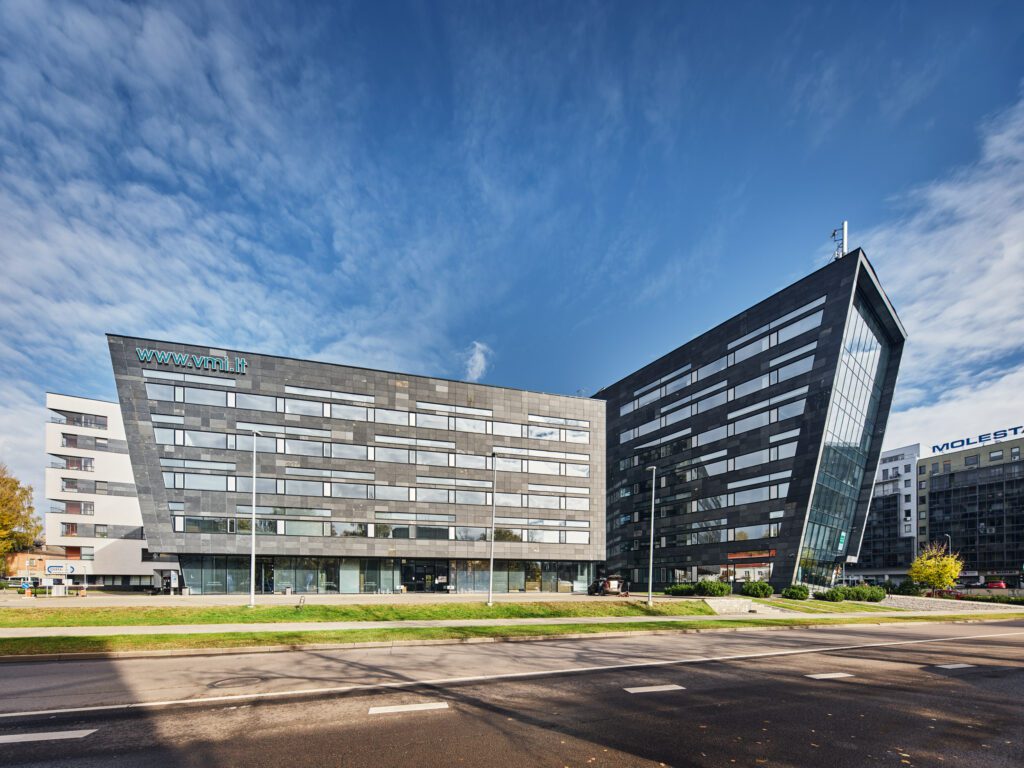 Ample parking space underground and outdoor
The location
North Star is located in Žirmūnai, one of the main business and residential districts of the city. The building is just next to a recreational area and residential buildings.

North Star is easily accessible by car or public transport from any part of Vilnius. The journey from the city center takes about 5 minutes by car. Vilnius airport is a 25-minute drive.

There is ample parking available underground and outdoor.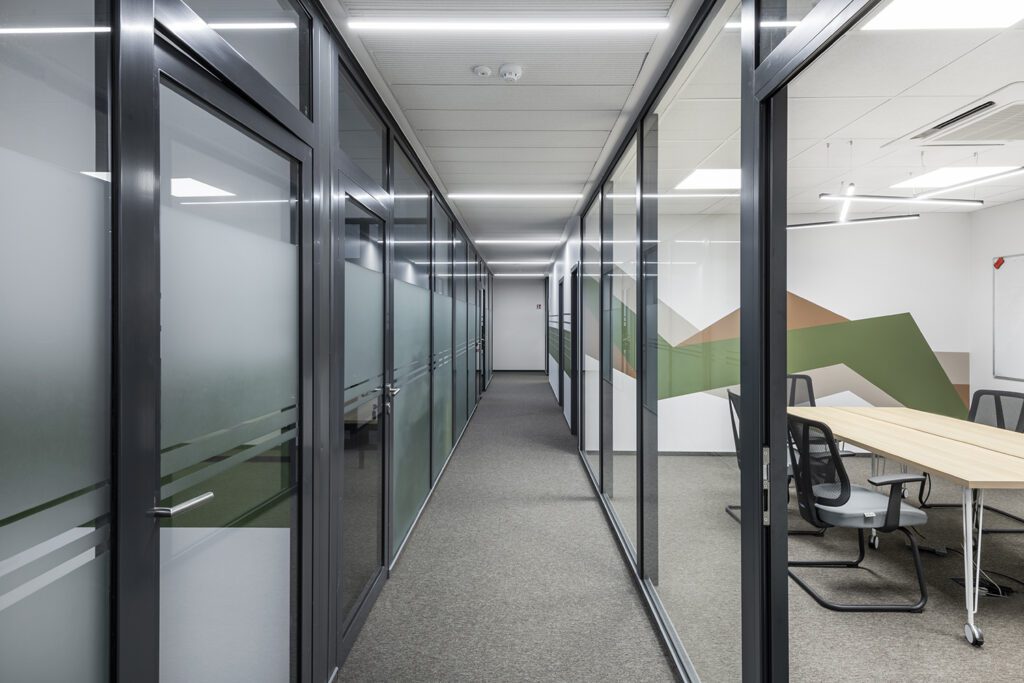 Join the business community
North Star is well-suited for international as well as local companies with office staff such as professional services, IT companies or shared service centers.

Current tenants are VMI – Lithuanian State Tax Inspectorate, AL Holding, EIS Group, Aplan architects, Blue Solutions, IKI and Grillman stores, Barobaras and more.
Property manager
CENSEO

Vaida Šimoliūnė

v.simoliune@censeo.lt

+370 620 27525