Europa
Shopping Center
Built in 2004 and renovated in 2022, Europa Shopping Center is a modern and vibrant shopping center that not only offers everything from fashion to accessories, and foods. With 75 stores and restaurants, Europa is a social center where visitors can shop, dine, work out, join events, meet over coffee or a drink, and much more.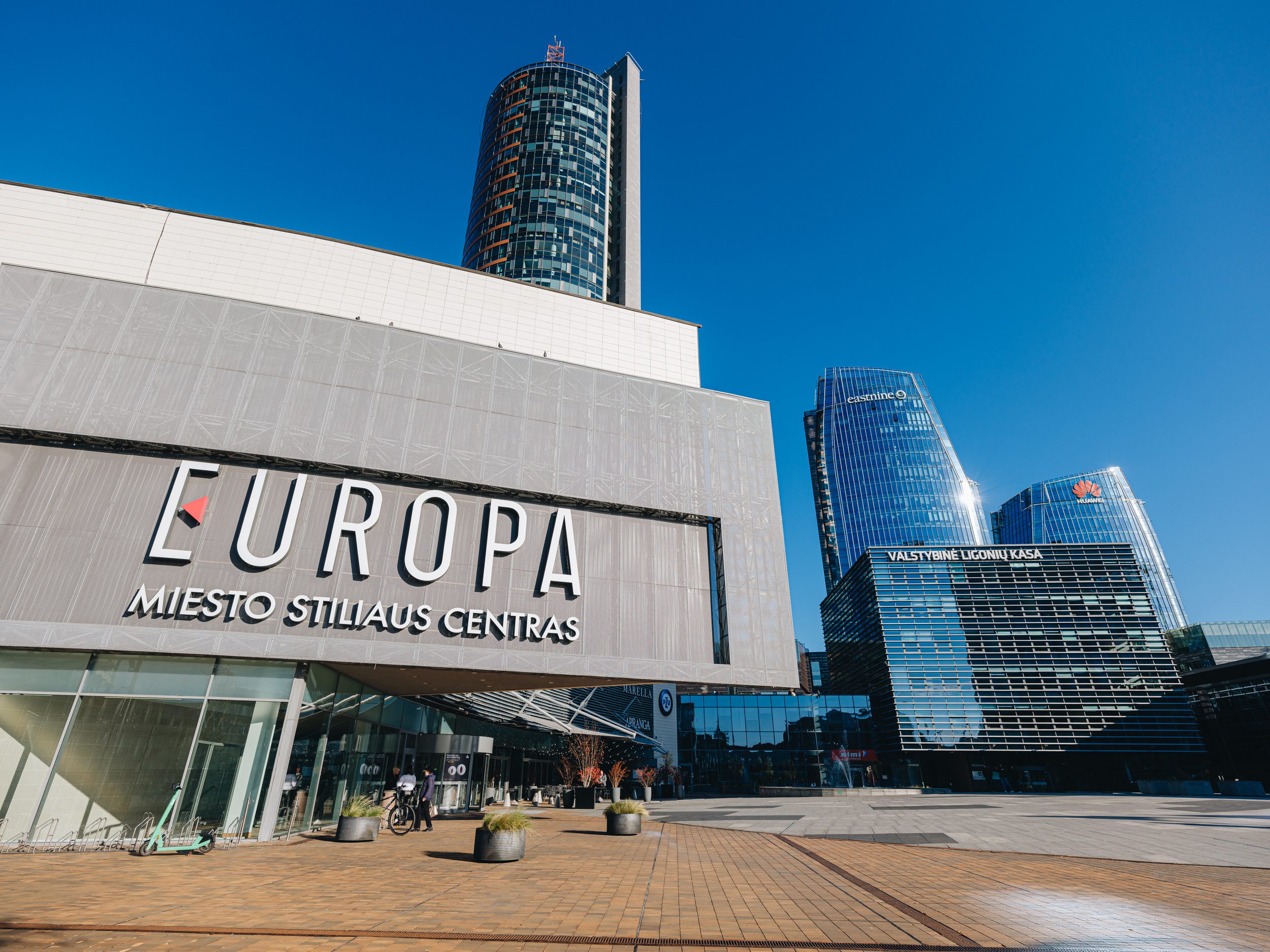 Vilnius, Lithuania
Retail
17051 m2
2004
Key facts
Europa Shopping Center is located a short 10-minute walk from Vilnius Old Town in a busy district characterized by commercial buildings and modern residential high-rises.
Building features
3 storeys, main hall with wooden 5 floor amphitheater, broad walkways, Dialogai food hall concept, outdoor terraces
Sustainability information
Expected BREEAM certification 2023
Tenants
Michael Kors, Coccinelle, Suitsupply, Pinko, O'dore d'Amore, Huracán Coffee, Lemon Gym
Address
Konstitucijos pr. 7A, Vilnius 09307, Lithuania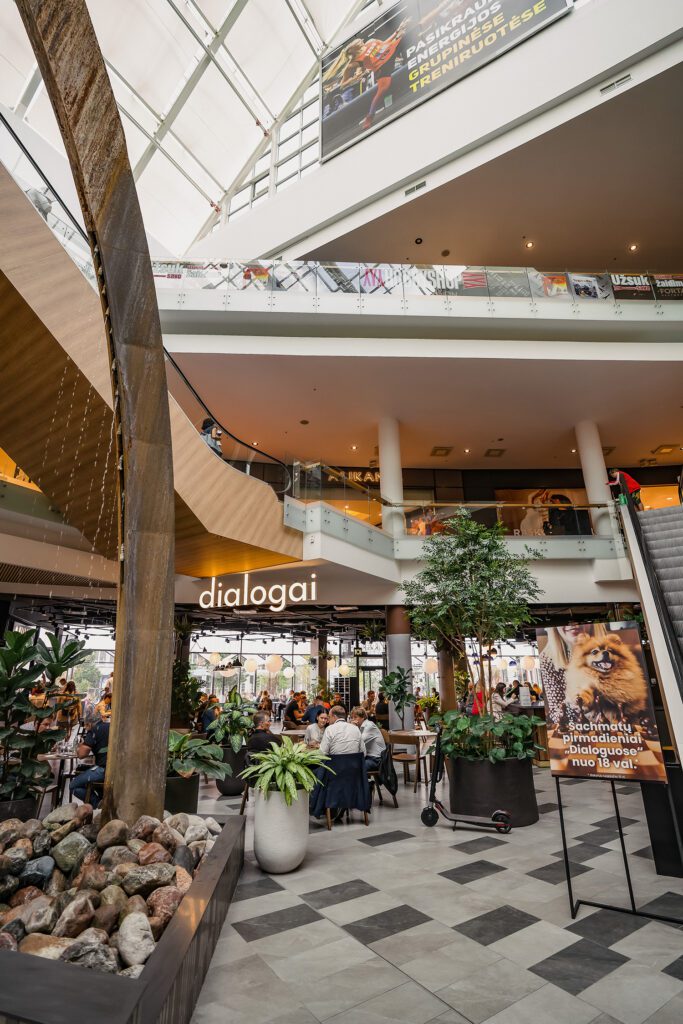 Europa Shopping Center
About this property
Europa Shopping Center is tailored to fit the needs of people with active fast-paced lifestyles, working and living in the neighboring area.

The total floor plan of Europa shopping center is about 22,000 m2. The shopping center houses stores, restaurants, and a fitness center. Plenty of daylight and broad walkways ensure a pleasant shopping experience.

The Dialogai food hall concept offers 10 restaurants accommodating 300 guests in an area of approx. 900 m2.
The property manager of this property is:
Newsec
SC Manager Viktorija Gražienė
Contact us
For more information, please contact:
Jūratė Gaspariūnienė

Retail Asset Manager