Galerija
Centrs
Galerija Centrs Shopping Center is located in Riga Old Town. The landmark building opened in 1938 as an Army Department Store. The building was last refurbished in 2006, and an extension was built. Today, the property complex consists of two buildings connected via a glass roofed arcade that offers guests plenty of daylight.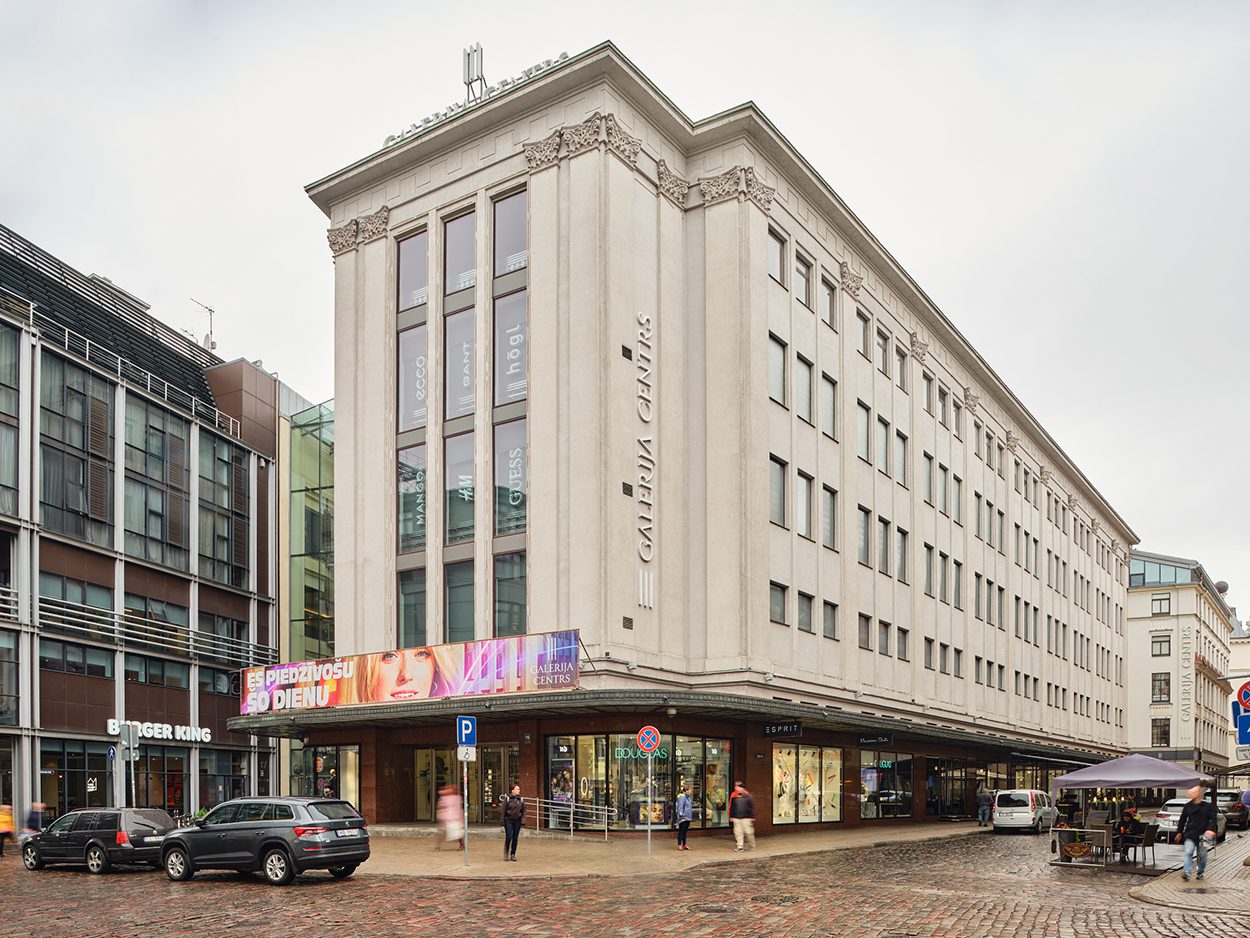 Riga, Latvia
Retail
19171 m2
1938
Key facts
Galerija Centrs is located in the heart of Riga - in the Old Town - next to the National Opera.
Building features
Historic architecture, 5 storeys, glass roofed arcade, exhibition room
Sustainability information
Expected BREEAM certification 2023
Occupancy
Tenants
Mango, Massimo Dutti, Esprit, Gant, MaxMara Weekend, Lindex, Douglas, H&M
Address
Audēju iela 16, Rīga, LV-1050, Latvia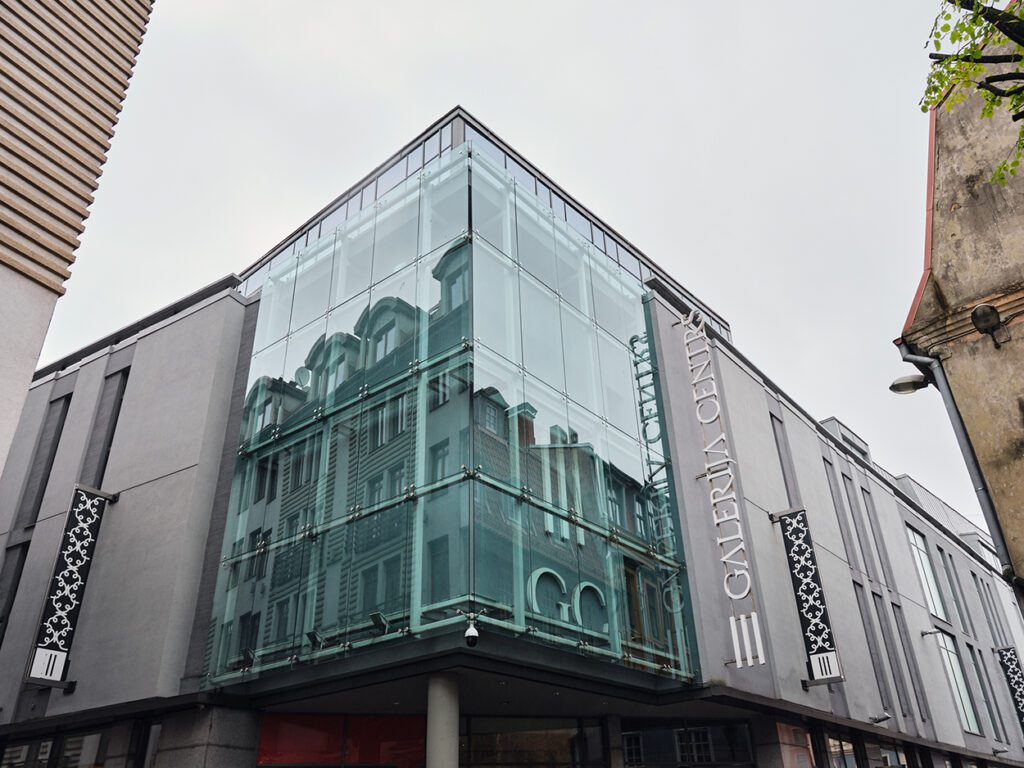 Galerija Centrs
About this property
Galerija Centrs is a modern shopping center with an exceptional atmosphere and charm. The shopping center houses more than 70 shops with well-known brands as well as several cafes, restaurants, and a beauty and fitness center.

The shopping center is tailored to fit the needs of residents as well as tourists who are visiting Riga Old Town. With its historic architecture, plenty of daylight, breathtaking views, and a state-of-art exhibition room for contemporary art and photo exhibitions, Galerija Centrs offers a shopping experience that is quite unique.

In the beginning of 2023, a new food hall concept will open in Galerija Centrs. The new food hall will be located on the 4th floor. In an area of almost 1,500 m2, the food hall will bring together more than 10 authentic and modern local cafes, restaurants and bars under one unified interior design and hospitality concept.
The property manager of this property is:
Contact us
For more information, please contact:
Jūratė Gaspariūnienė

Retail Asset Manager