North Star
The North Star business complex is easily accessible by car or public transport from any part of Vilnius. The modern B+ class building is an attractive location for companies of any size.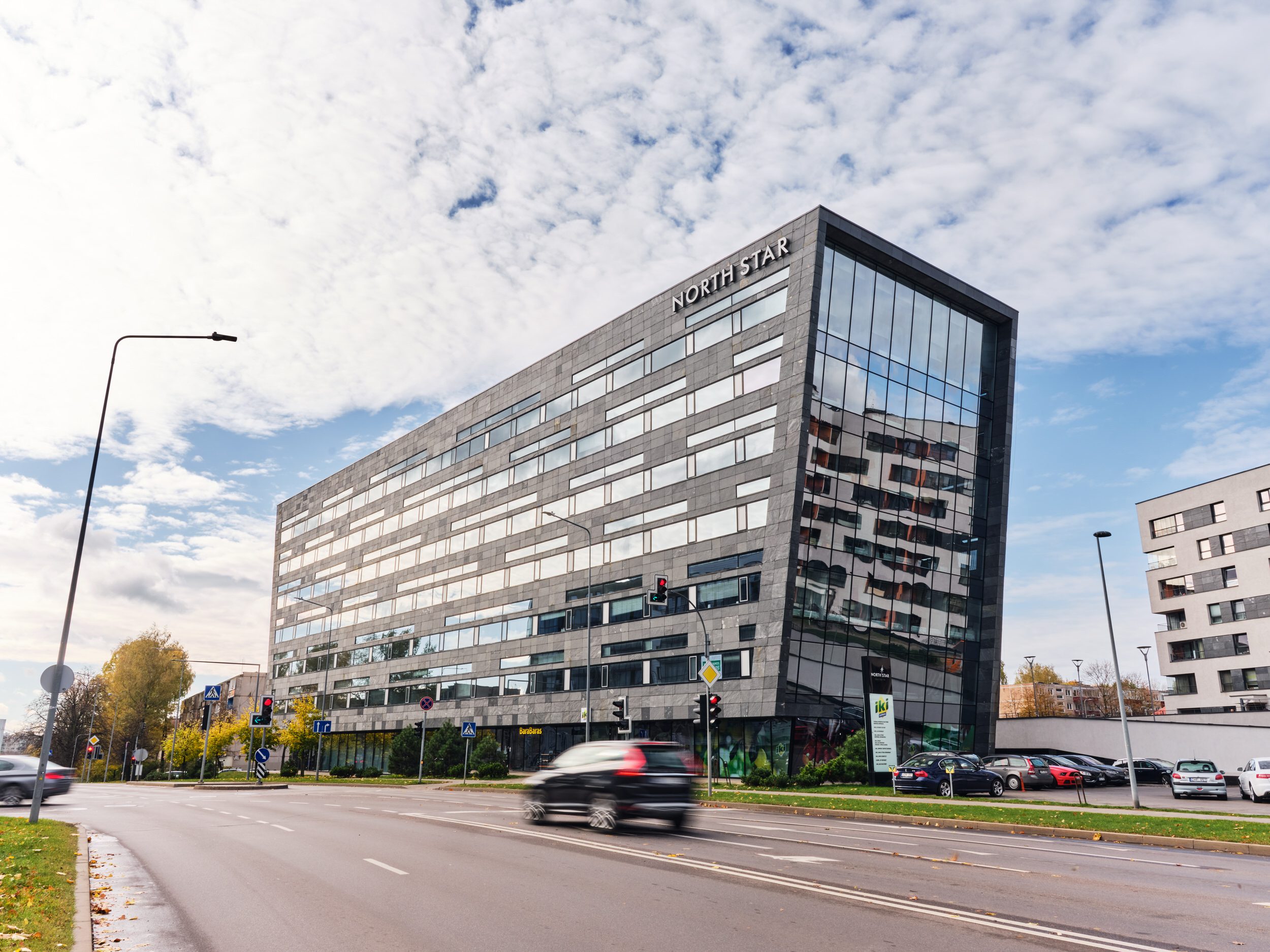 Vilnius, Lithuania
Office
10579 m2
2009
Key facts
North Star is conveniently located in the most populated district - Žirmūnai. The building is easily accessible by car or public transport from any part of the city. The journey from the city center takes about 5 minutes by car.
Building features
7 storeys, 395 underground and outdoor parking spaces, centrally managed building management system
Sustainability information
Opening windows that ensure natural ventilation, LED lighting in common use areas and parking facility, access to recreational area
Occupancy
Tenants
VMI – Lithuanian State Tax Inspectorate, AL Holding, EIS Group, Aplan architects, Blue Solutions, IKI and Grillman stores
Address
Ulonų st. 2, 08245 Vilnius, Lithuania
Sustainability certification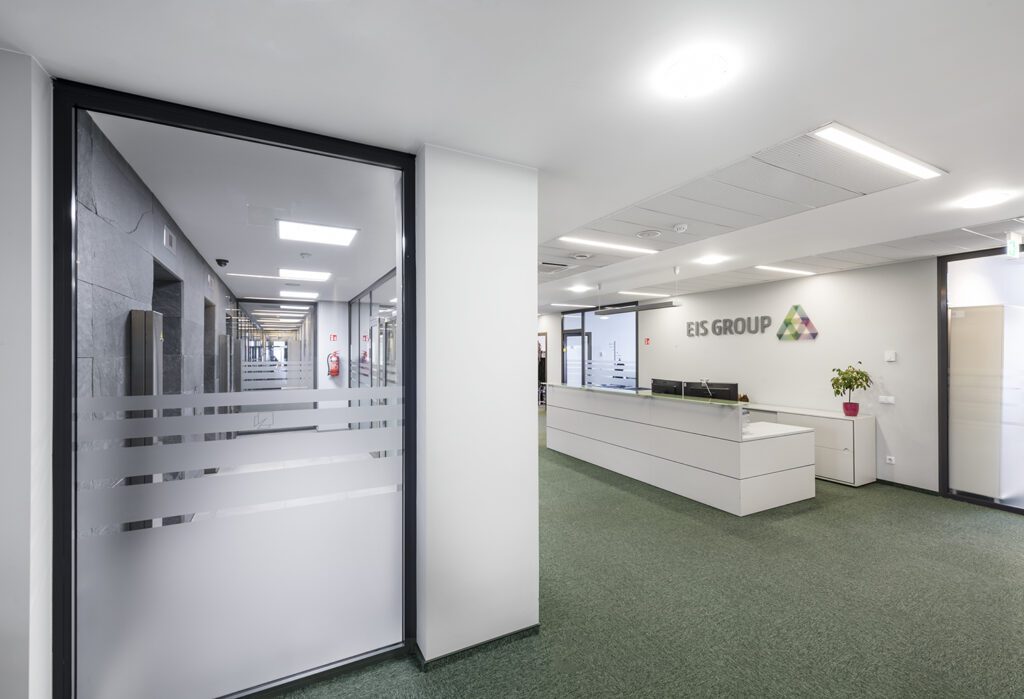 North Star
About this property
The North Star office complex is a B+ class building that combines modern architecture and functionality. The building has two wings, and the design aesthetic is distinct with clean lines and a sloping façade.

North Star features approx. 10,550 m2 of leasable area. Floor plans in the largest wing are approx. 1,000 m2. The office complex includes an underground parking facility.

The office space is well-suited for companies with office staff such as professional services, IT companies or shared service centers.

North Star tenants are a mix of international and local tenants. The building is nicely located next to a recreational area and residences.
The property manager of this property is:
Contact us
For more information, please contact:
Laura Kurtinaitytė

Portfolio Manager