Vainodes 1
The Vainodes building in Riga is an eye-catching modern office building designed by Tija Rudzite, 5.iela architect bureau. The building has a beautiful and unique glass and wood façade and an interior design based on wood materials.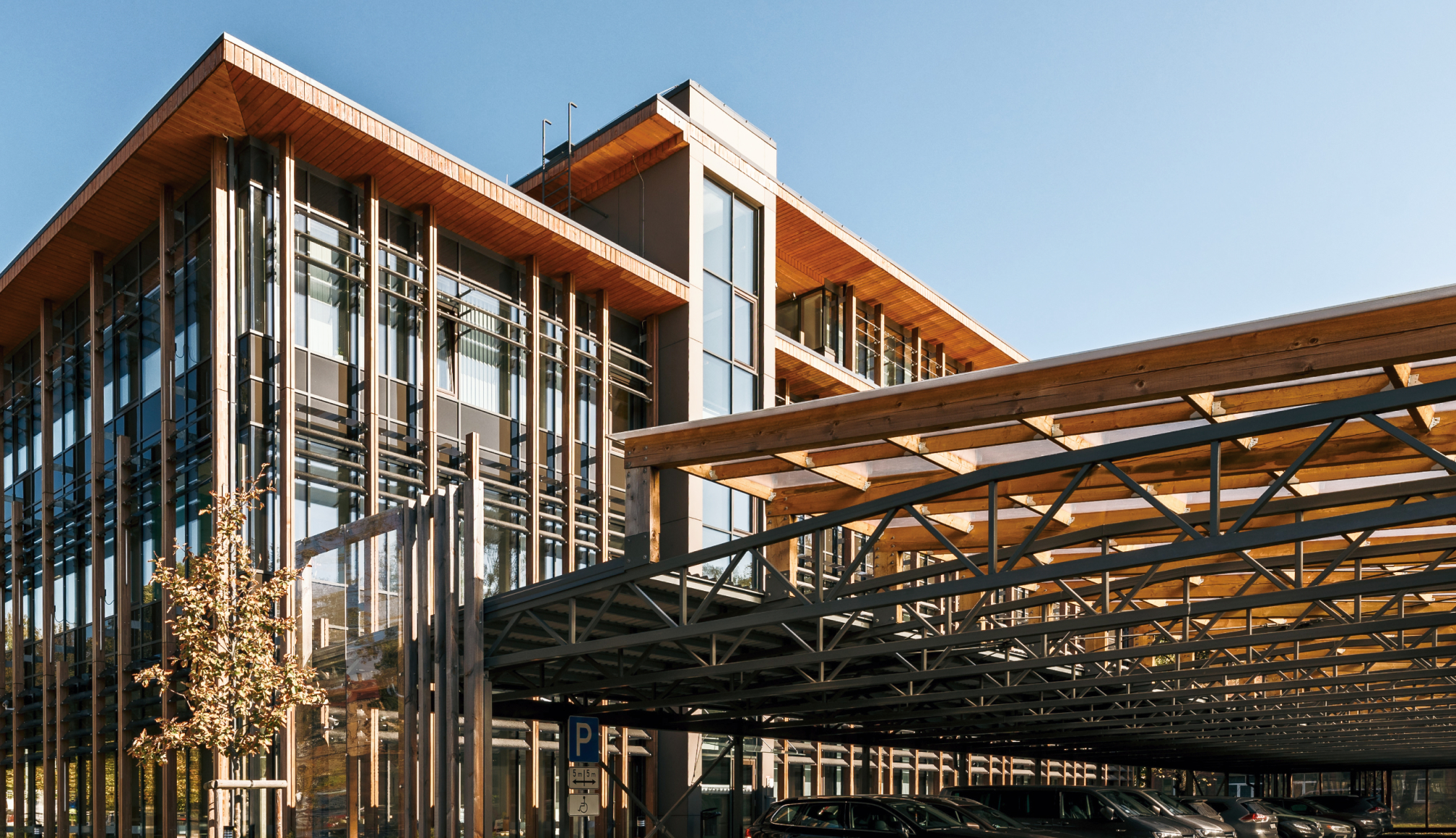 Riga, Latvia
Office
8128 m2
2014
Key facts
Vainodes is centrally located a 10-minute drive from the city
center of Riga and has easy access to public transport.
Building features
4 storeys, basement, 300 underground and outdoor parking spaces, in-house lunch restaurant
Sustainability information
BMS, free-cooling system, courtyard and green garden, exterior LED lighting, bicycle parking, charging points for electric vehicles
Occupancy
Tenants
JSC Latvian State Forests, Abbvie Daily cafeteria
Address
Vaiņodes 1, Riga, LV –1004, Latvia
Sustainability certification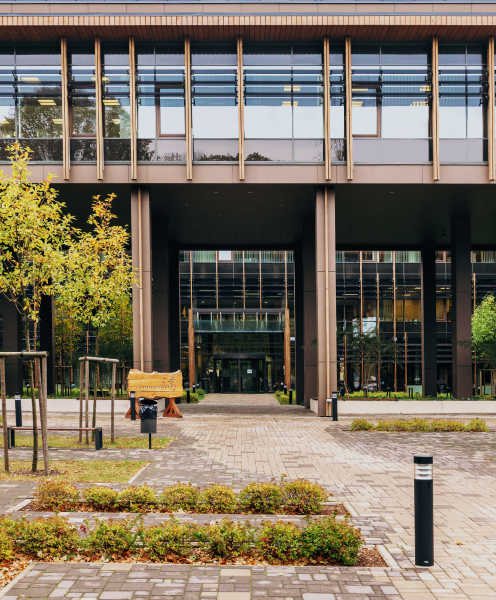 Vainodes
About this property
The complex consists of a new office building, built in 2014, which is connected to a smaller reconstructed building.

With a beautiful glass and wood façade and an interior design based on wood materials, the Vainodes building stands out. The choice of materials and the green surroundings outdoors create an atmosphere reminiscent of a forest or a park.

A two-storey-high sculptural object in the building lobby – made of wooden panels from trees that grow in Latvia – contributes to this atmosphere.

The building has a new free-cooling system that ensures the most efficient use of resources in terms of energy consumption.
The property manager of this property is:
CBRE Baltics
Toms Matisons
Contact us
For more information, please contact:
Edvinas Karbauskas

Co-Fund Manager, Investment Manager