For this busy customer segment, a visit to the sports studio might be difficult to fit in the daily routine, but for the 17,000 people who live next to Europa Shopping Center and the 40,000 people who work in the area, staying healthy and fit is now becoming much easier.
Lemon Gym upgraded
Already operating in Europa, the Lemon Gym sports club offers individual and group workouts and personal training for its members. To ensure customer convenience, the sports club is open around the clock. From the stylish interior to the fitness machines and equipment, everything is tailored to fit the needs of busy, active people who like time-effective workouts and who enjoy the comfort of the club facilities, which were recently upgraded.
Welcoming Pi Pilates to Europa
In July, Pi Pilates, another sports offering, will open to complement the Lemon Gym sports club. In its brand-new 182 m2 pilates studio, Pi Pilates will offer pilates training using reformer training machines.  Pilates is a training system that is aimed at improving muscle balance, strengthening the body and improving flexibility. It is particularly well-suited for people recovering from injuries or childbirth.
Pilates training is a fun way to get into shape and because workouts are short but effective, you can do a workout in the morning or during the lunch break. The result of training is a flat stomach and stronger back, buttocks and thigh muscles, because all the main muscles work when using reformers.  Mindfulness is another reason why reformer pilates is so popular because it is a mental break from work and an opportunity to recharge batteries.
---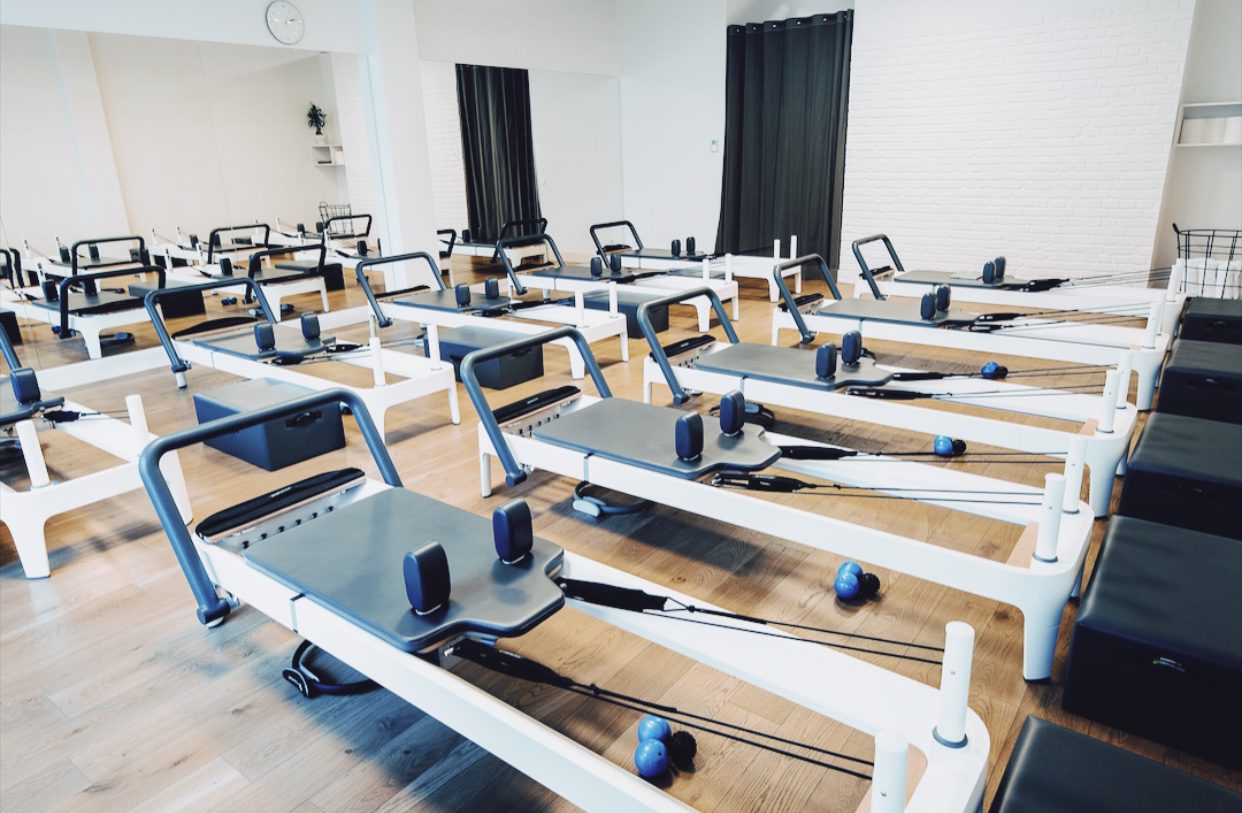 Pilates training using reformer machines is a fun way to get into shape
---
Internationally, reformer training is one of the most trendy workouts, but it is not yet common in Lithuania. With many foreign specialists working in the office buildings surrounding Europa Shopping Center, some of  training sessions are expected to be offered in English.
More top floor expansions ahead
Europa Shopping Center is undergoing significant changes and is constantly looking for ways to predict and match the expectations of its target audience. The opening of Pi Pilates studio is just the beginning of the expansion of the sports and health services and the men's and women's beauty salons on the top floor.
The new strategy of Europa Shopping Center and the supplementary improvements and renovation projects will be fully implemented in 2025.