When during last year's final quarter, it seemed that the real estate sector was going to be facing hard times, then now it seems that the fear was worse than the real threat. While it won't be easy going forward, it's clearly too early to talk about a crash or a collapse in the real estate sector. Within a few months, the prices of most inputs have lowered and buyers and renters have adjusted to the situation. Still, the year 2023 is going to be different from previous years in many ways. But how?
"We will see that prices will go through a correction of sorts and you can expect the year 2023 to be a year of adapting to and making new plans for it," says Robert Laud, CEO of Endover, a real estate development company that mainly deals in domestic real estate. "Purchases and sales will still happen but the amounts will be smaller than we were used to in previous years. Starting new bigger developments may be postponed and instead, people will focus on finishing developments already in progress. This will be a minor pause though as the living spaces in Estonia are old and not enough new apartments and other properties are being made to meet people's needs. So, major bets are being placed on the following year when we presume all market participants have adapted to the new requirements."
The real estate fund Baltic Horizon's Fund Manager Tarmo Karotam says from the perspective of business real estate that if last year, the unfathomable high energy costs were what threatened the real estate market, then this year it has to contend with the discernible impact in the rise of the EURIBOR.
Business real estate reacts to changes in the market slower than residential real estate and while in 2022, we along with renters had to manage significantly increasing utility expenses and inflation, in 2023, all building owners are indexing their rental income according to the contracts to partially cover the increasing expenses. At the same time, it doesn't seem that the profile of commercial properties and office renters has radically changed, the emphasis is more on attracting clients and workers back to the office from their homes, says Karotam.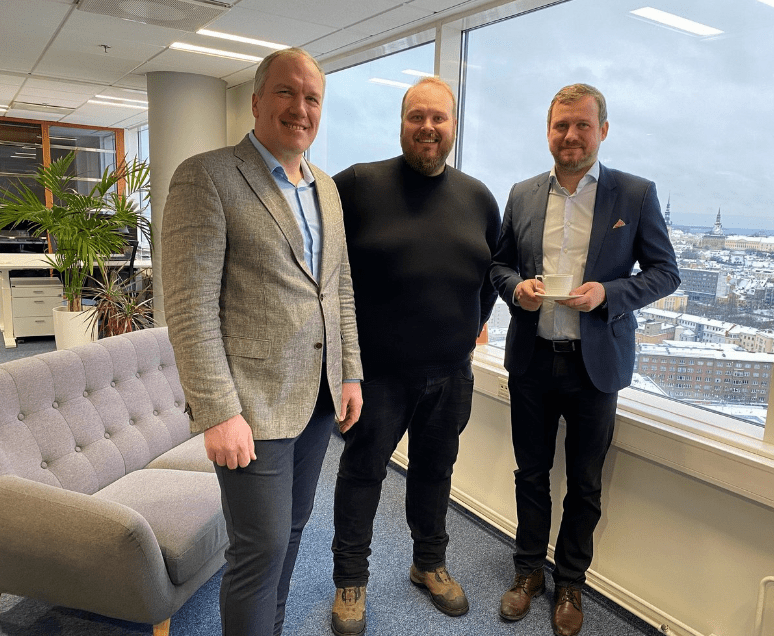 ---
Listen to the podcast in Estonian here.